Working with The Police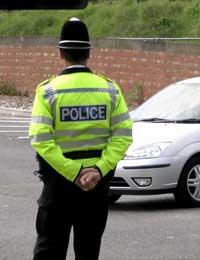 The police have come in for criticism from a number of people over the years. But think about it, what would life be without them? We need law and order in society, and the more we can do to see that it runs smoothly, the better.
The police fill a vital role. Of course, their main function is to solve crime and stop criminals, but that's only part of their work. The other half, which is much bigger, is to work on crime prevention, and that's really where communities and the police meet.
Of course, some neighbourhoods need policing more than others, and it's understandable that they maintain more of a visible presence in those areas. But no matter where you live, good relations between the community and the police are vital, and community organizations had help ensure that happens.
Good Relations
From the very beginning, community organizations should liaise with the police, just as they would with the council or any other body. It helps if the police see you as official, or at least semi-official, representatives of the area. That gives them a conduit into the community, which is vital for them, people they can deal with who know and can talk to the residents.
An organisation should encourage the police to come in and talk to residents and problems in the area and about crime prevention at meetings hosted by the group, preferably somewhere like the community centre. It's a good place to residents and police to meet, and can help foster better relations between the police and community by establishing at least the beginning of a trust. From there the group and the police can build on that.
The police can also help volunteers establish a Neighbourhood Watch, which can make residents feel safer and more secure. It's a system the police encourage, because it means neighbours looking out for each other.
Working with the police can mean a safer community. Residents know and can identify trouble area and troublemakers, and the community organization can pass this on to the police, who can then keep and eye out or take action.
Bad Areas
Some areas have a higher incidence of crime than others. In those neighbourhoods, the more closely the police can work with residents and community the groups, the better it becomes for everyone. To be able to cut down on burglaries and car thefts makes everyone's life better, and if they can achieve that without a lot of patrols, it serves the police well.
As outsiders and law enforcement officials, the police are often distrusted in these areas, and that means that community organizations have to be more effective in working with residents and fostering good relations. In many cases that's not easy, but the long-term benefits can be very good, especially if it does help build community trust in the police.
Community Support Officers
Although they're not strictly police officers, community support officers are often the main form of authority seen walking round and area, and should be the main contacts for community organizations. They have the best chance of building relationships with residents and businesses in a neighbourhood.
COMMUNITY GROUP IS FOR SALE.
This website is for sale [more info].
You might also like...