Developing Your Neighbourhood Watch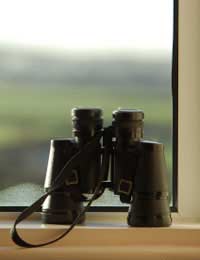 With your neighbourhood watch set up and running smoothly the next things to look for are ways to improve it.As a stand-alone programme it's fine. After all, it was developed to keep the community safer, and as long as it's doing that, then it's fulfilling its purpose and everyone should be happy. But are there ways it can be better?
Some Improvements
Each watch essentially stands alone, patrolling its own neighbourhood and interacting with police for the area. But wouldn't it help if the co-ordinators – and members – of different watches came together to meet and exchange ideas? That can be especially valuable where they're geographically close, because crime certainly doesn't always adhere to neighbourhood boundaries.
Try and persuade the police to host a conference for co-ordinators of watches from a number of different neighbourhoods within a town or even a city. The police can talk about measures they're taking, and co-ordinators can offer suggestions and also exchange ideas that can benefit everyone.
As an extension of that, why not more training for co-ordinators, who can pass on the ideas to watch members so everyone can be more effective and combine best practices as part of their volunteer work.
It's worth remembering that part of the remit of a neighbourhood watch is crime prevention, rather than just helping to catch criminals. Members could pass out crime prevention kits to those on their streets, which can have the effect of cutting burglaries and car thefts.
There's no reason that a neighbourhood watch couldn't expand from helping stop crime and anti-social behaviour to other things, such as checking on elderly people, for instance. It has nothing to do with its main goal, but a regular check can bring reassurance, as well as a visit which can prove welcome company to those who are at home alone. Visitors to the elderly or housebound can also see if there are any other problems that community organizations can help with, whether in the house or to do with health. These can be passed on by the co-ordinator.
The more training that can be offered to watch members, the more effective they can be. Obviously, much of that comes from the police, so the co-ordinator would perhaps arrange sessions once a quarter dealing with different aspects of crime. But there are also issues like graffiti, litter and so on, which could be addressed by people from the council.
One of the biggest challenges is to bring young people into the neighbourhood watch. By working with local youth groups and youth workers, it might be possible to let teens tag along with watch volunteers and see the work that's done. It might not prompt them to join, but it could make them, and by association, their friends, more sympathetic to the aims of the watch.
The co-ordinator should be open to suggestions from watch members about ways to improve the effectiveness of the watch. After all, the whole idea is people working together to improve the neighbourhood, and the co-ordinator really isn't above anyone else in the group.
If yours is a very multi-ethnic neighbourhood, try and persuade people of different nationalities to join, in a way that reflects the makeup of the neighbourhood. There might be specific kinds of problems others will understand that you can't, and it will also make the residents feel more relaxed and secure.
You might also like...