About Our Site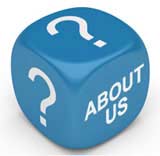 CommunityGroup was formed to offer a unique reference point on how to unite your community.
Thanks for visiting Community Group, a website devoted to supporting communities. More and more people are reacting to the hectic, impersonal pace of modern life with a desire to connect with people in their neighbourhood and recover a sense of shared belonging. Our comprehensive website is packed with ideas and information for how you can get more involved and help your own local community to grow.
So what exactly is a community? Find out more about rural communities, sustainable communities, how communities have changed and more in our 'What is a Community?' section. Learn about empowering your community, ways to raise funds and taking action with specific groups such the elderly and ethnic minorities in the 'Forming a Community' section. Find out about taking the next step in the 'Developing a Community' section or look into protecting your local environment in the Sections on 'Community Safety' and 'Neighbourhood Watch'.
We hope you will find useful tips, suggestions and food for thought as you browse the site. If reading it raises any questions then please do get in touch as our writers are always happy to help. If your community has a success to share then don't keep it to yourselves! Send us the details by clicking on the 'Tell Us Your Story' link and we may even publish it.

Related Articles in the 'Site Information' Category...