Community Centres: What Part Can They Play?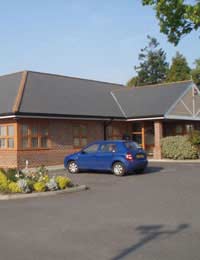 The idea of the community centre is to offer a place where all members of the community from young to old, can meet for various activities. All too often it's the only such place available in a community.
Village hall, church hall…they all serve the same purpose. But do we make enough use of this resource that's close to home? According to one survey by the Joseph Rowntree Foundation, "community buildings can and do play a key role in strengthening local communities."But there's one big problem. All too often community centres are run by volunteers and with little outside financial assistance, which limits the role they can play in the community. Often, too, the volunteers who run the building might feel its being used to capacity.
According to the survey, there are approximately 18, 800 buildings that can fulfil the role of community centres, although only about a quarter of them have that official designation, and, perhaps surprisingly, they're used by about ten per cent of the British population ever week.
Using the Community Centre
Those figures mean that community centres – or whatever name they go by – are used well and regularly. However, since they're all too often underfunded, that creates a problem. Even run by volunteers, they have expenses. If you're organising a meeting of some kind, or an event, use the community centre and pay for it. That way you're helping to keep it going.You could also arrange a fundraiser to bring funds directly into the coffers of the community centre. That helps keep it going. You could also volunteer to join the committee running the community centre, giving your time and expertise to keep it thriving.
From scout meetings to whist drives and everything in between, the community centre can be the focal point of the community. That means the local community has some ownership of the building. But how often do they feel as if they have?
All too often community centres are faceless buildings. Painting them and making them more attractive would help draw in more people, as would a wider range of events appealing to a broader cross-section of the community.
Whilst they're well-used now, if they're only serving 10% of a community, they could obviously be doing more. Making better use of the centre will help it become more vibrant and recognised by the community as a meeting point, somewhere central and alive.
Planning and the Community Centre
Having a community centre is all well and good, but if it's to truly be a centre, it needs a vision for its role, and to plan on ways to expand that role in the future. As communities change – and they always do – it should change with them. When there are plenty of young families, holding playgroups, coffee mornings for mothers and so on can be a vital part of its activities, offering a safe place for people to come together.
Where teens don't have a place to gather, the community centre can offer somewhere. Not necessarily a youth club, whose name can be off-putting enough, but a drop-in centre. Maybe the Citizens' Advice Bureau can hold regular clinics there. All these things help bring the community centre closer to the real heart of the community.
You might also like...
I just want to say thank you for having this information listed it helped me in understanding some things that I need it to be cleaned up with a understanding I really appreciate it
Pastor Myers
- 17-Oct-19 @ 3:00 AM