What is a Sustainable Community?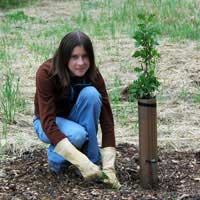 Sustainability has become one of the watchwords of modern times. It's usually used in ecological terms, assessing the carbon footprint of something, but it can mean much more than that, and be looked at in different ways.
Yes, of course we need to look at the sustainability of everything in order to leave a healthy planet for our grandchildren and their descendants. But all the talk about being eco-friendly, drastically cutting our CO2 emissions and all the other more scientific things we can do are really only one part of the bigger equation.
We also need to make our communities sustainable, and that's something completely different. The neighbourhoods where we live and thrive have to keep a spirit in order to survive.
What Makes a Sustainable Community?
The best neighbourhoods – and that doesn't mean the richest, but the ones with the finest community spirit – are ones that go out of their way to embrace and include the residents. Often they're very ethnically varied, but without the tensions that mark so many areas. People are accepting of each other – it's more than tolerance, it's a sense of pride in the area and its people.
In many cases, those responsible for that feeling will be the community leaders. They might well not be elected, or part of the council, but those who feel the need to be involved, who see the potential in the community and want to help it fulfil that. They have the energy and the drive to achieve things.
Every community needs people like that to make the most of it, and places like a community centre around which the community can coalesce.
But a good community actively encourages everyone to participate in its running, whether as a volunteer, or pushing issues that can help everyone. It shouldn't be an area where the local leadership seems inaccessible. All facets of the community should be well served.
It should have a sense of fairness, so that no one feels bias, that people can feel safe there, on the streets or in their homes, that people care about each other. It needs to have shops, not just a corner shop, but a small, local economy, and for those who need to travel outside, good bus and rail services to keep it a part of the outside world.
In an ideal world, a sustainable community would be environmentally friendly, too, but that's hardly something to be forced on people. It should be aware, and promote that, but without preaching, letting people make their own decisions.
How to Achieve a Sustainable Community
The only way for a community to be sustainable is for the people who live there to really care about it. Not just a few people, but the vast majority, and for them to be willing to work with it to keep it going and help it grow.
People have to be willing to give their time and energy, to have and create a sense of pride in the neighbourhood, not just among their own age group, but also among the young, for it's the influx of young families that help keep a community ongoing and vital.
Communities, rich and poor, can very definitely be sustainable; it's the way things used to be quite naturally. These days it takes far more work and conscious effort. But, like its more scientific counterpart, it's a goal that's eminently achievable over time.
You might also like...