How to Set Up a Community Newspaper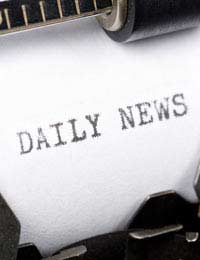 Community newspapers are independent, locally run newspapers which rely on citizen journalists to highlight issues and stories of local interest. They are often set up by interested groups of residents and usually run on minimal funds. It may seem daunting however modern technology makes it easier than ever for you to give a voice to your local community.
Hold a Meeting
The best way to get started is to gather a group of like minded people. Book a room locally and publicise the date as widely as possible through local media, flyers and posters. Canvas local opinion about the need for a newspaper, and ideas for the ways it can differ from what is already on offer. Make a list of people who would be interested in contributing and list the different skills they can offer.
Skills You Might Need to keep a Newsletter or Website Working
Some skills which will be useful are:
Knowledge of Desk Top Publishing or web deisgn
Being a good organiser
Having two or more decent writers to act as sub-editors
Having a photographer - or video person for the website
Having someone with a local community role to be able to produce editorial that draws readers in
Set up an Editorial Committee
Appoint an editor who will gather and perhaps write stories and pull the content of the newspaper together. You will also need a treasurer to manage funds and members to take on other roles such as printing/publishing the paper, raising funds and providing pictures. You will also want to involve a team of citizen journalists to write and contribute stories.
Funding the Newspaper
How will the newspaper be funded? Will the committee contribute personal funding? Will you run some fundraising events? Will you seek sponsorship if your newspaper fills a gap in an area not well-covered by the existing press? You will also want to work out the costs of printing and publishing the newspaper and any other overheads including payment for writers (if you decide to make them), stationery and equipment. Will there be a charge for the paper and if so what will it be? Will the paper carry advertising and if so what charges will be made for this?
Think About your Circulation
You will also want to consider how many copies of the newspaper to publish and what the likely circulation will be. What is the population of your area? And of that how many are adults who may be likely to buy the paper? Do you cover an area (such as a part of the Highlands of Scotland) with many expatriates who may want to be able to keep in touch?
What will your Content be
What kinds of news and stories will you include? Will you be a topical weekly publication and keep up-to-date with all the news in your area or will you be a monthly digest including only the biggest stories. What other areas will you include? Topics such as local history, local issues, local celebrities, sports and community groups are likely to be popular as are readers' letters and noticeboards for announcements and events. What about lifestyle pieces, articles on areas such as food, gardening and the home or travel? Do you have access to good writers on these topics or others which are relevant to your particular area? Will you run crosswords, quizzes and competitions? You may also want to consider the tone and stance of your newspaper. Will it act to lobby for local causes, express a particular point of view or will it take a more neutral, generic stance?
Publishing on the Internet
If the costs and practicalities of printing and distributing a hard copy seem overwhelming you may want to consider the potential of publishing online. There is so much good software now available to help you do this cheaply and there are even ways to set up a website for free. If you are especially dedicated to serving your local community the editorial committee and writers could all contribute as volunteers to create a valuable free resource for local residents.
You might also like...
Just wanted to know how to publish a story on the Internet
TSOANELO
- 24-Apr-17 @ 5:42 AM
That is not true-_- Retarrd you stupid Dawg ... Shize
Einstein
- 4-Jul-12 @ 5:25 PM