Communities and Local Government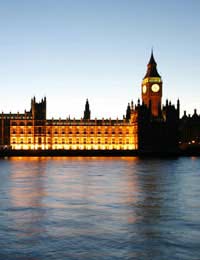 It's inevitable that any and every community will have a lot of interaction with local government. Sometimes that interaction will be good, whilst at other times there'll be plenty of harsh words and butting of heads over issues that affect communities.
The simple fact is that, for so many things, a community has no choice but to deal with local government in order to take action and have it funded. It's the same for all communities, and even most community initiatives can't happen without local government sanction.
On the other hand, local government also needs communities in order to discover what's happening in neighbourhoods and to receive the backing of residents for actions it wants to take. All of that makes for a sometimes uneasy symbiotic relationship.
The relationship between community and local government is important – so important that there's actually a Department for Communities and Local Government (which used to be the Office of the Deputy Prime Minister). It covers most issues involving communities and neighbourhoods, from planning to sustainability and even homelessness, which is a problem in more and more neighbourhoods these days.
Of course, there are plenty of community organisers who distrust government departments, often after bitter experience. But it's true that although the department retains ultimate control, much of the real interaction is at a more local level, between councils and community groups.
What Communities and Local Government can Achieve
Although it should be, local government just can't be aware of every issue affecting every community in its jurisdiction. That's where community groups come into the picture. They have their pulse on neighbourhoods, being made up of local residents. They can bring concerns to the local council – and to local councillors for the community - such as street lighting, policing, the needs for different facilities, and so on.
Those are the areas that really come up for local councils, and where they can help. Sometimes the issues go beyond local government, such as flood control, where the Environment Agency has to be involved.
But where a community is seeking funding for, say, a crèche, then local government can become involved, and other community initiatives can also qualify for funding from local government.
Of course, there will be times when a community, or community council, will want something and local government says no, be it for economic or other reasons. That's when disputes arise, and communities can show their solidarity and power. They won't win every time, but a well-organised community can help persuade local government.
Local Government Support for Communities
It's in the interests of local government to offer as much support as possible to communities. The community is the heart of it all, and a lively, healthy community makes for a better city or area.
The better the relations, the more smoothly things run on every level. Community groups and organisers appreciate having friendly ears at a town hall or rural district council. Close communication and action can stop problems while they're still small, as long as local government, including the police, listens to people from the community.
You might also like...
Useful information, I will visit your web-site very often, I am starting new magazine.
Ella
- 30-Apr-13 @ 7:18 PM