Empowering Your Community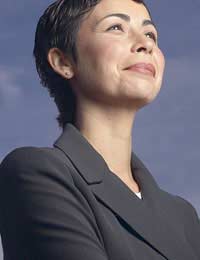 Empowerment has become a bit of a buzz word over the last few years. Anything, it seems, can be empowered, whether it's an individual, a group, almost everything. But one area where it really can have an application is empowering a community.
But, outside of buzzwords, what does empowering a community mean?
Much of it has to do with government finally accepting the fact that local community is an entity that shouldn't be broken up the way it was in the post war era, when houses were demolished and residents redistributed randomly into new housing. It was true that a lot of the old slums were torn down, but real, vibrant communities had grown up around them.
It's taken a long time, but communities have come to the forefront of things again. Not as they once were, but often still vital, especially in poorer urban areas. The government has realised that by giving some power and a voice to the people who live in those communities, they can help make their areas a better place, rather than imposing all the ideas from the outside in a one-size-fits-all philosophy.
How to Empower a Community
In many ways, communities have empowered themselves already by creating community councils, developing programmes like day care facilities and drop-in groups. Often they've done it from scratch with no outside assistance, or obtained funding from private agencies and foundations to make it all happen.
A local community becomes a coalition of residents and business, all of whom have a stake in the area. Government, both local and national, can help them increase their voice and empower them.
Often the situation in the local community has become such that residents have been forced to take action – against drug dealers in the community, for example, where residents and business have grouped together to clear up the streets and take back the community for those who live there. That's real empowerment.
But those are the people who take action and make all the difference in a local community. They become community leaders and work with those outside to improve the area in many ways.
Ways to Empower a Community
If community leaders and businesses work together with local authorities, they can help attract new businesses to a community. A supermarket, for instance, can make a world of difference to local residents who are without one, and not only will it make shopping easier, it creates jobs for the local community.
If the area isn't well served with public transport, then it's much harder for locals to reach jobs, making them more reliant on cars, and virtually trapping the elderly who might not drive. Creating a strong community transport infrastructure empowers that community. Similarly, in an area with young families and children, a local school makes a huge difference.
Communities and community leaders know better than any government agency what their local community needs. By bringing the community into the fold, government can serve them better, and be speaking out, and being willing to co-operate, the community and its leaders help empower everyone who lives in the area, helping them obtain the public services and improved life they need.
You might also like...