Working with Local Schools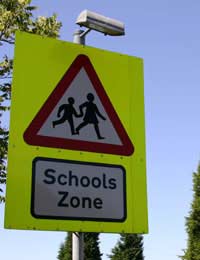 Schools are at the heart of any community. Not only do they provide education but they're where the next generation mix, and – in the case of infant and primary schools – where mothers can meet and talk before the bell rings.
The problem is that schools often need more support than they get from the government. Yes, they take care of the basics, but there's often so much more that's needed, especially in terms of funding to help with activities and trips, the extracurricular things that make school life so much richer. This is where parents and neighbourhood residents can come into their own, working together to help schools in the area.
How to Help
The first thing is to establish a connection between community groups and the schools. Many schools will already have some kind of Parents' Association in place that knows the problems and needs of schools, and this is an ideal first form of contact.
They can let an organization know what it can do to contribute to the school, and often brainstorming between the two bodies, plus the school, can come up with several new, effective ideas.
If there's no Parents' Association, the best thing to do is form one. It can work directly with the school, both the head teacher and the staff, to supply other needs. A Parents' Association usually has a membership fee (which is waived for those who can't afford it), which goes into a fun that can be used to help with school trips and events, all of which cost money.
But the Parents' Association also serves another purpose. It brings together parents from many different backgrounds and experiences who can work to improve the school. They might have suggestions for clubs or practices that could be put into effect and help the experience of pupils there, as well as helping to bind the community together (and though the school is part of a bigger community, it's also a community in itself). It can talk to school governors, for instance, and as an official body carry some weight.
It's also a good source of volunteers to help with events, trips and other things that require adult supervision or participation. Thankfully, there's usually no shortage of volunteer help at schools.
Of course, putting together a Parents' Association is a lot of work, much of it thankless, and all of it voluntary. It needs a head, a treasurer, a secretary and a few other officials to run properly, so it needs people willing to give up their time to make it succeed. The people in major positions should change every year (and inevitably will, as kids move through school and go on elsewhere, the interests and focus of their parents will change).
One of the things the Association has to do is help raise funds, which can be a constant challenge, and even more work, although it can bring in more parents to help at events.
Working with Other Organizations
Forging relationships with other bodies in the communities can only benefit both a Parents' Association and the school it represents. It brings stronger community ties and access to more resources and volunteers, as well as giving the school a stronger voice in the community itself.
You might also like...