Community Activism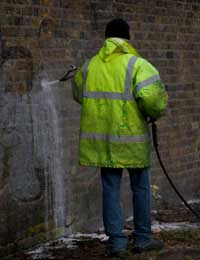 Each community has power. It's there to be tapped in the voices and willpower of the people who live within the community. Often though, there's no organization within a community, and people believe they don't have any power to make things change. But a community organization can be a galvanizing force for change.
Many communities have done it. It takes time, perseverance and willpower to organize, but the results can be staggering. You really can make a difference.
How to Organize
There are many types of groups that can be put together in a community. A resident's association is a good place to begin. It's inclusive, drawing in everyone from the community, and it's the type of group that can get things done.
Organizations like this create what's called social capital, a bonding and strength within the community – it doesn't matter if the area is rich or poor – which can help effect social change for the area. A good way to begin is by getting a snapshot of your area, everything from census to crime statistics. At www.statistics.gov.uk/neighbourhood you can do that, even down to your own street. It's an important step, because it helps you see exactly where your community stands, and can offer pointers as to ways an organization can help.
Properly put together, with a chairperson and a full quorum of members, a resident's association has real strength. You might well find there's plenty of support for the idea when you suggest it, and people eager to be involved.Of course, there are other types of groups that can be very active – women's groups often work very well.
What to Do
If you put together a resident's group for the community, the next thing to do is discover what residents want. Survey them; discover what issues in the community are important to them, and what they'd like done. It might be crime, vandalism, or something like a better bus service.These, and other issues, are things the association can do something about. They're issues that bind the community together. The association is there to respond to those, and to make the community a better place.
As an association, you can put pressure on the council, the bus company, and work with the police. There's no guarantee you'll succeed on every issue, but you'll enjoy many more victories working together.
A resident's association can be recognised as a body by the council, and it becomes easier to organise fundraisers and other events, including working with the community centre. A group works better with the council and agencies to obtain grants for community projects, both large and small – everything from a small grant to money from the lottery for something major. As an accredited organization you can put in for these.
The Downside
The downside to all this is that you have to be willing to put in a lot of time and effort, to commit yourself to an organisation. You can achieve spectacular results, but you also have to be willing to negotiate between different members and factions and reach compromises – in other words, you have to become a politician. At its heart, that what community activism is – it's politics, but on a very local scale, and it needs to be democratic.
An active community has a voice, and an investment in looking after the place. It can improve the lives of everyone there.
You might also like...