Getting Involved in Local Health Issues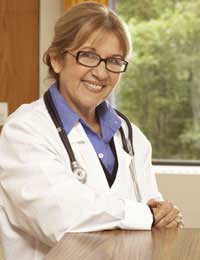 Health is wealth they say and certainly the provision of adequate health services can benefit your local area. There are plenty of ways in which you can get involved to tackle this important issue. If you don't speak up and take part then the vital views of local residents may not get expressed. Take part and ensure that the medical services in your area reflect the actual needs of your local community.
GP Practice Patient Participation
Find out whether or not your GP practice has a Patient Participation Group. This is a committee of medical and lay members who meet regularly to discuss issues relating to health in the local community. You could be asked to read reports and consultation documents or to help raise awareness of particular problems that need addressing from smoking cessation to alcohol consumption by young people. It is important that such groups reflect the make-up of your local neighbourhood so that they can reflect the needs of minority groups as well as everyone in the area.
You could get involved in local consultations such as spreading questionnaires or going to meetings with other health organisations in the area. You could even be invited to help in raising funds for local initiatives or in contacting local community groups to highlight particular health initiatives. Your local knowledge could be invaluable in helping to spread the word. If there is not currently a group in your practice you could think about suggesting one to the practice manager.
Local Advisory Health Council
As with GP Patient Participation Groups you don't need a medical background to get involved with your Local Advisory Health Council. You just need to be a concerned member of your community who uses medical services. This is your opportunity to have a say in the direction of your local NHS services and to make sure that the point of view of local people is represented to medical staff.
As a committee member you will get to read reports and consultation documents and help to monitor the performance of your local NHS services. You will gain an understanding of the service priorities in your local area. You will get involved in gathering community opinion, examine performance statistics and help to create reports on medical services in your area. The input you give will not only help to influence the future services provided for your community it could also have an affect on the future allocation of funds and priorities nationally too.
Health Services Lay Assessor
If you would like to take an even more hands-on role then a Health Services Lay Assessor takes an active role in conducting performance reviews of medical services including local hospitals. Once again full training is given and you do not need to be a health professional. Instead you will act as a representative of everyday service users in your community. By taking on this demanding role you can help to ensure that local residents are guaranteed the best possible care during their stay in hospital.
You can contact your local NHS to find out about these roles. In addition you could consider getting involved in community outreach, either through the NHS or other local community groups to help spread the word locally on specific health issues such as healthy eating or coping with stress and anxiety. Look for notices in your GP's practice or contact your local library or Voluntary Council to find out about projects in your area.
You might also like...