Ways to Unite Your Community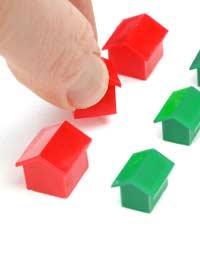 According to National Statistics almost 50% of people feel that their neighbours "go their own way" in terms of community spirit. However the good news is that 36% feel that their neighbours "help each other" and that figure is rising. Sometimes all it takes is just one person to take the initiative and discover that plenty of other people are keen to share in a sense of community too. If you want to be that person there are endless ways to unite your community here are a few to get you started.
Spread the Word in Your Community
If you would like to develop more of a sense of community in your area then you could think of setting up a residents' association or community group. Talk to your neighbours, distribute posters and flyers and write to your local newspaper explaining your aims. You could start with a meeting in a local hall or even your living room and see what kind of turnout you get.
By bringing together neighbours you can discuss local issues and concerns and find out what ideas people may have for strengthening community links. Take a note of interested people and their skills and draw up an action plan for how you can work together.
Go Green in the Community
Get local backing and set up an environmental community group or get active with an existing amenity or community garden group. If there is a lack of one in your area then why not canvas local opinion and start one. Urban gardens and green spaces can help to soften an area and create a vital breathing space which can be enjoyed by all generations.
Areas of green such as lawns, gardens or landscaped areas bring peace and tranquillity and offer healthy benefits in the form of cleaner air and visual stimulation. They can also add to a sense of wellbeing and security for everyone.
Shared spaces can offer places for children to play, people to exercise or areas where people can sit quietly, meet up with friends or get talking to neighbours. If you are starting from scratch then you can bring together people from different backgrounds to share in the work as a team and create new bonds and friendships.
Clean Up Your Town
A great way to bring people together and improve your surroundings at the same time is to organise a litter patrol. Litter can be an unsightly nuisance which can have a negative impact on how people feel about where they live. With the proper publicity, planning and equipment a litter patrol can be a fun day and a great way to exercise. Neighbours can come together and get to know each other better while working towards a shared goal of enhancing their locality.
For the best results provide catering and have a party or at least some food at the end of the day to celebrate your success. Your local council may be able to supply equipment and advice and Encams (responsible for the Keep Britain Tidy campaign) produce useful factsheets on running a patrol.
Get Arty
Speak to your local council about arranging workshops where people can get together to express themselves through art. You may want to create a focus such as brainstorming ideas and designs to improve a piece of wasteland or current eyesore. People of all ages can be invited to take part to come up with an artwork, design for a space or signage to improve the environment. Sponsorship could be sought to create a prize and to fund the creation of an actual artwork to install.
Be Sociable
Think about organising a street party, summer fete or other fun event. It could be purely for pleasure or raise funds for a local good cause at the same time. Get together with a few friends to decide what kind of event is likely to work best then sound out other neighbours for feedback. Will it take place indoors or outdoors? Who can provide the venue?
Think about how the catering will be managed – you could try pot luck with everyone bringing something along or else buy in supplies and have a team of volunteers to do the cooking. Are there any entertainers amongst the community who can provide their services? What other events will you have such as music, a grand opening, entertainment for children or a charity auction? There can be as much enjoyment and bonding in the planning and running of a day as in the actual event itself. Your event should appeal as widely as possible and aim to make everyone feel included. It could foster a real sense of civic pride and help to create new links between members of the community.
You might also like...
We have come a long way since our first meeting held on Tuesday 12th March 2002, more importunately we are still here.This is such an achievement and a testament to all the hard work and time given by all those who have been involved with the Association. We have taken something from every trial and tribulation the years have thrown at us, positive or negative, helping us build into the successful Association we are now. We came together as a result of concerns held by many people on the estate around anti-social behaviour, criminality, and general nuisance as well as to voice concerns regarding the general upkeep and maintenance of properties on the estate. This was long before Sandwell Homes set up the ALMO (Arms Length Management Organisation) It is thanks to a very small number of people, some of whom are still part of the Association today, who put themselves forward at a very difficult time, determined to improve the lives of all those residing on the estate. Our first estate walkabout took place on Friday 10th May 2002, from this a survey was sent to all those residing on the estate asking them what improvements they wanted. So everyone had the opportunity from the start to put their ideas forward and so forth. So many improvements have take place over the years, for example extra lighting, gating of alleyways, reduction of crime and Anti Social Behaviour, a community garden with Lotery Funding for some of our elderly residents. Improved path ways/drying areas and so forth We have recently applied for and have been successful in being awardeda Keep Britain Tidy "Cleaner Greener Safer Greeen Award" the Assessor was very impressed with our Association and was amazed that it is resident lead. So for anyone out there thinking of setting up a group i say go for it, it is not easy or straight forward, we never thought we would continue for so long. For us we now face new challenges how we go forward into the future.
sue
- 26-Jan-13 @ 2:50 PM