Having a Community Housing Association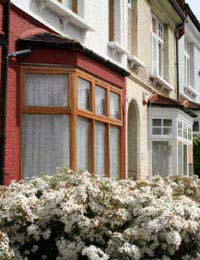 Housing associations have wonderful benefits for people on low incomes. They're social housing, of the type that used to be run by local and national government, but which has largely disappeared since the 1980s. They offer a good place to live at a low rental cost.
Generally, however, housing associations cater for specific types of people. It might be the elderly, the young, or those with disabilities, meaning they bring special characteristics to the communities where they're located.
Much like council housing, there are rules for tenants – although housing associations are generally not run by local councils, but by housing trusts (the name they use might vary).
Housing Associations and the Community
Housing Associations will often build new houses in specific areas, although there are plenty of examples where they'll simply remodel older buildings (the Guinness Trust in London has done this extensively) to provide shelter.
This influx of people means new services are necessary and often local community leaders will sit on the boards of local housing associations. After all, who knows better than they do about what the community is like, what it needs, and what it's likely to need. By having community leaders as part of the Association, too, it helps integrate the new tenants into the wider, community, which can be especially important if the new residents are viewed with suspicion for one reason or another.
The people within the Housing Association become involved, too, taking seats on the board, and working with local schools and health facilities to make sure services work well for new residents and to resolve any disputes that might arise.
Inevitably, any influx of new residents brings problems that require fresh solutions, which is where residents and established community leaders can collaborate to find answers, whether it's to do with youth or the elderly.
The Future of Housing Associations
On a local level, within a relatively short time – two to three years – the Housing Association residents will be fully integrated into the local community. With government taking a far less active role in providing social housing, the need for Housing Associations has become greater, which means that more projects are likely to happen in communities all over the country.
The larger social landlords - and some are quite big - can have properties ranging over a wide geographical area, employing teams in their different neighbourhoods to work with residents and the local community, and who often become community leaders themselves.
Although this doesn't mean that Housing Associations are the complete wave of the future, in social housing they look as if they'll pick up the mantle government has dropped and improve upon it, having learned lessons from the social housing failures of the past.
So while communities might not be directly involved in the construction or development work of Housing Associations, they do still have a vital role to play from the planning stage onwards, certainly if the Association and the residents are going to become active partners within the fabric of the community itself.
The greater the community involvement at every juncture, the better things will be for everyone, and the project truly can become a Community Housing Association, and a source of pride for everyone involved with it.
You might also like...