Dealing With Community Friction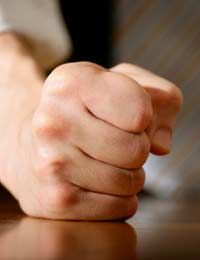 Whenever there are a number of people living in proximity, there are bound to be tensions.
Often these are minor, personal affairs between neighbours and families.
But at times they extend beyond that, especially when there are large, diverse ethnic or religious groups within the same community.
These can flare into friction and even violence, especially in today's climate, where gang culture has become part of the social fabric for the young in some areas, or where ethnic or religious tensions can flip into something more.
What Causes Community Friction
There are an almost limitless number of factors that can trigger community friction. It can be something outside the community itself that influences residents and turns them angry, or it can be local tensions between different ethnic or religious groups that rise dangerously after some event. Among the young, gang violence might be the most common cause of violence in some neighbourhoods, with gangs from other areas invading 'turf' or attacking those who are outside their own area, sparking more violence.
With no single cause, there can be no single response to community friction. Sometimes it can't be anticipated or prevented, which means the community can only react before violence begets even more violence. Sometimes things can be contained before the friction turns to violence. A great deal depends on the community itself.
Preventing Community Friction
Where communities aren't homogenous, there's always a greater possibility of friction. Community leaders, be they secular or religious, are aware of that. Whilst it might be impossible to prevent all incidents, by working with all sections of the community, drawing in local religious leaders, for instance, as well as elders and leaders within groups, local communities can help damp down any possibilities of tension.
Should the police also be involved? There are those who feel they should be left out of the equation, especially in areas where there's great distrust of the police, since their presence can simply exacerbate things. However, the police are, or certainly should be, part of every community, both regular officers and community support workers. In fact, the more closely they can work with the community in a positive light, the more trust of the police is likely to grow.
Awareness of problems means they can often be dealt with before they reach boiling point. Local community and religious leaders can talk to the parties involved and try to resolve the dissensions that exist. By virtue of their position, these people not only have the respect of residents, but an intimate knowledge of the problems they face every day, giving them a close perspective on the situation, so their advice will usually be followed.
Gang Problems in the Community
Many urban areas now have gangs, often formed within postcodes and recruiting teens and younger kids, either willingly or through intimidation. The gang can function as a substitute family, but violence against other gangs is part of its purview, whether to avenge affronts, both real and imagined, or to try and show its superiority.
It might prove impossible, as the US has discovered, to stamp out the gang problem entirely. But again, community leaders can talk to those in charge of local gangs after a violent incident in attempts to stop it escalating. This is especially important since it's young people who are involved, and with the rise in gun and knife crime, many more of them are ending up dead.
There's no guarantee of success, and community leaders will also need to work with the police, who have specialised gang units all over the country. Sometimes a clamp down can be the only solution, but negotiation is always preferable.
You might also like...
l very much liked your advise thank you.l will aprciate if youguide me to the journey to work for the communities.
omar
- 9-Oct-16 @ 7:17 PM
Thank you for sharing this info with us. I have great passion to work with communities. I stay in a complex consisting of 300 units. The community is too passive and my worry is that kids that are being raised in this community have no recreational facilities, and as a result they end up doing wrong things like smoking tobacco, dagga and some even do hard drugs.I have set up a community group chat in order to conscientise the tenants about the importance of unity so that as a unit we can defeat these social and socioeconomic challenges we are faced with. Although some are interested in this idea of group chat, there is still a certain degree of being passive. My dream is to get as many tenants into the group as possible. Kindly provide some tips/ideas that can be employed to encourage participation
BONTLE
- 31-Aug-16 @ 12:28 AM