Preparing for a Community Emergency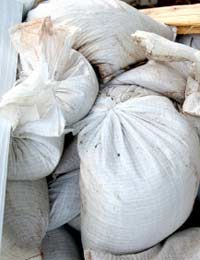 Emergencies and disasters can happen everywhere. When they do, people rally round, but the responses are largely individual, without any co-ordination or planning. Everything helps, of course, but when faced with an emergency, there's no real substitute for a planned, organised response by the community.
That makes it vital for communities to come up with disaster plans to cover many different contingencies. There are roles for many different groups and employees, with their levels of participation depending on the crisis, as well as a need for members of the public to be involved. The first thing for community leaders is to identify possible emergencies that could affect the area.
The Types of Emergencies
The state of the world now is such that every area needs to be able to respond to terrorist attacks; even the sleepiest community isn't immune to these. But there are plenty of other emergencies, too. Depending on where you live, flooding might be a possibility, as the people of South Yorkshire know very well now, as well as other types of extreme weather, including heavy snow, or the tornadoes which have been seen from time to time. There are large fires, major traffic accidents, spills of chemicals from plants, ships or vehicles, or even a large failure of utilities leaving a major blackout of homes and businesses.
Who Should be Involved in Response?
Obviously police, ambulance and fire services will be on the front line of any response, but community leaders need to have a plan in place to co-ordinate local people to work with them. That will certainly include council staff and their resources (traffic signs, sand, and so on) as well as medically trained First Responders and St. John's Ambulance volunteers who can provide hugely important support. Local hospitals need to be part of the plan, as do GPs, who can offer their services where needed.
What Other Resources are Necessary?
For a disaster plan you'll also need to have buildings where people can be taken for shelter, such as community centres which possess generators to provide heat and light. You'll need to know where to locate camp beds and bedding, supplies of food, generators and more – some of these can be taken from local schools.
Preparing an Emergency Plan
The most important elements of any disaster plan are speed of response and co-ordination between different agencies. At a local level there need to be one of two people who can arrange that (always have a back-up!), but keep it limited or you'll fall into the too many cooks syndrome.
Have a copy of the plan to hand and accessible at all times, and keep it updated regularly, checking phone numbers and contact personnel. Keep up regular contact with all emergency services, and when meeting with them, establish a chain of command for local emergencies – it's vital that everyone knows who's in charge of what, and who will be in overall control.
When the Emergency is Over
Once the immediate emergency is over it might seem as if everything's finished, but that's often not the case. There's clean-up to be done, and with disasters where government funds will be helping, local response to help recovery and work for the disbursement of those funds (and lobbying for a fair share of the money) is important.
A good community response needs organisation, yes, but remember that it also needs individuals who will make cups of tea of workers and survivors, people who will volunteer to clear rubble or mess. Although there's no way to organise these volunteers ahead of time, when everything is done it's worth thanking them, too.
You might also like...